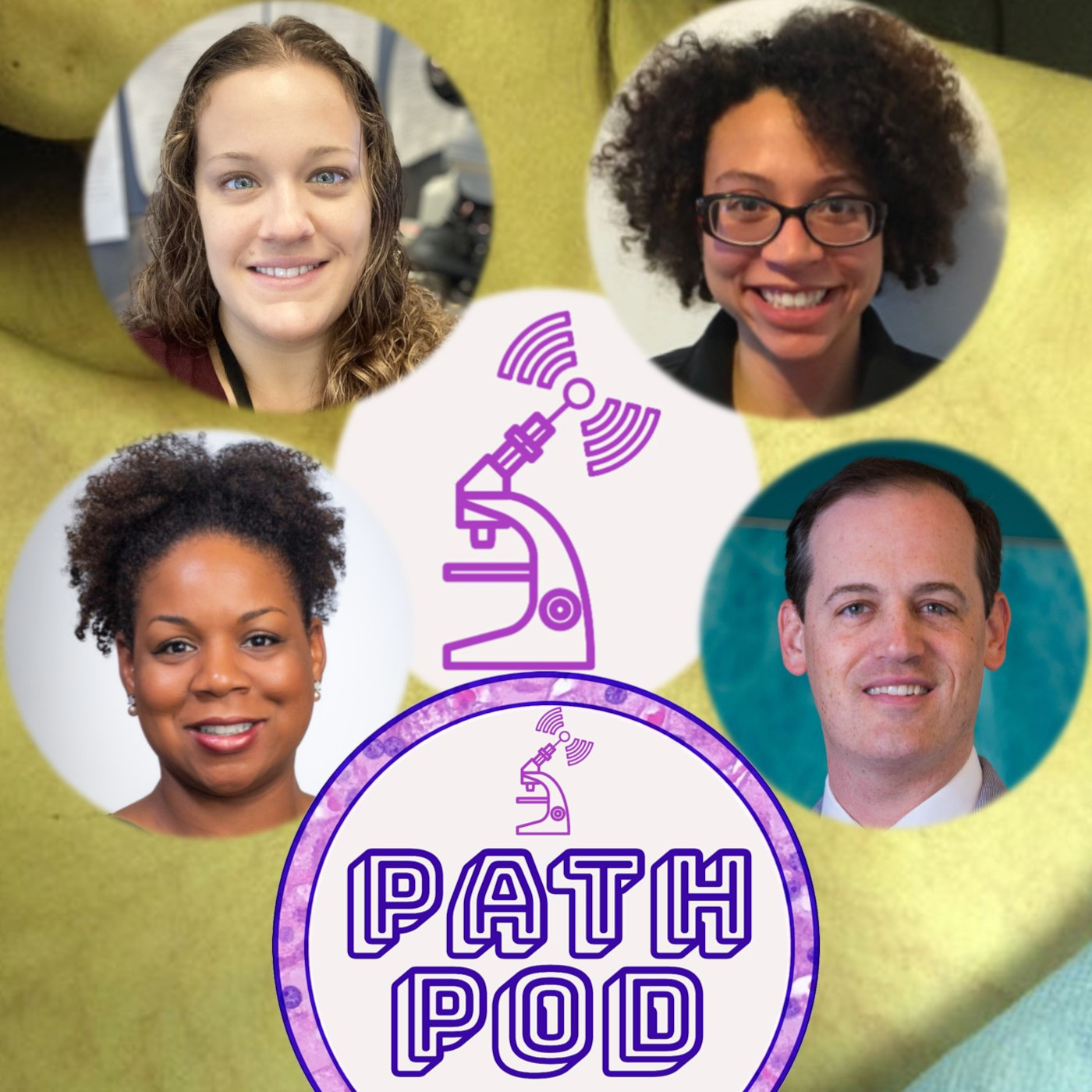 In this series, PathPod gathers pathologists Around The Scope to discuss their work in depth.
Today, we hear from forensic pathologists about the diverse areas of practice within the specialty. Our host, Dr. Mike Arnold of Children's Hospital Colorado (@MArnold_PedPath) speaks with Dr. Nicole Jackson (@NicoleJacksonMD), Dr. Nicole Croom (@nicnac363), and Dr. Jordan Taylor (@jet916).  Dr. Jackson is Assistant Medical Examiner at the Cook County Medical Examiner's Office (Chicago), an ASCP 2021 40 Under Forty Honoree, and founder and board member of the newly formed Society of Black Pathologists. Dr. Croom and Dr. Taylor are forensic pathology fellows at the King County Medical Examiner's Office (Seattle) and hosts of the Dead Men Do Tell Tales Podcast (@DeadMenDo).
When do forensic pathologists go to crime scenes? What makes forensic autopsies different from hospital autopsies? What is the role of forensic pathologists in public health?
Professional organizations:
National Association of Medical Examiners (NAME): https://www.thename.org/
American Academy of Forensic Sciences: https://www.aafs.org/
National Medical Association: https://www.nmanet.org/
Society of Black Pathologists: https://www.societyofblackpathologists.org/
College of American Pathologists: https://www.cap.org/
American Society for Clinical Pathology: https://www.ascp.org/